Since it is the Super Bowl tomorrow I will begin this post with some recently acquired 1985 stuff. Then, I will proceed and share the many, many items I purchased in 2010. Here is a nice mirror and then The Danbury Mint team figurine of Jim McMahon, Walter Payton, Mike Singletary and Dan Hampton. I believe that these were offered at $175 initially. Recent sales on Ebay have been in the $250-275 range. I snuck in a $150 bid and "stole" one at auction.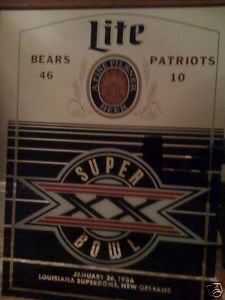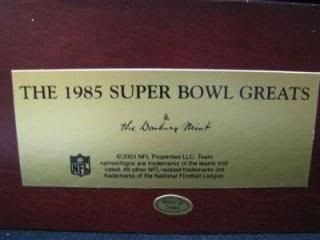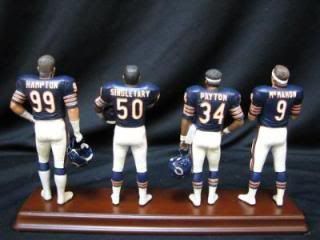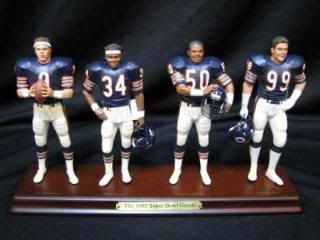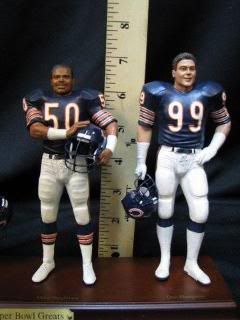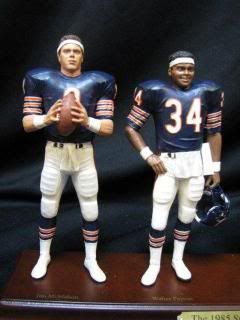 I'm not real sure on this wooden football. Obviously it is laser engraved and I believe that it is limited to 5,000 in production.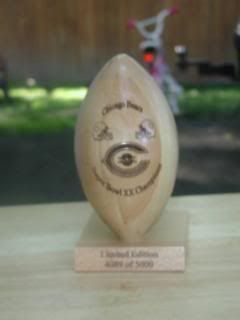 In 1986 Sears and WGN put together a limited edition of 4 lithographs. I have seen these offered for sale individually, usually framed and at a decent price of $40-$80 each. However, there is one seller on Ebay that must have obtained a boatload of them because he sells the entire set at $18.95. I was lucky enough to get the original packaging.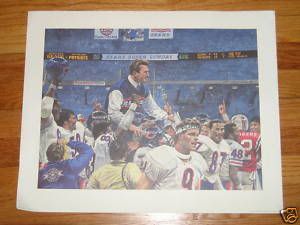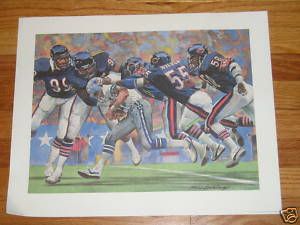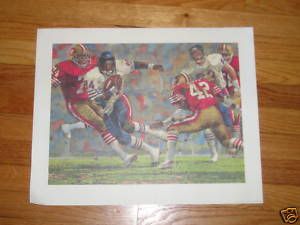 I have a metal key chain and the retail display that it came with. I am also aware of companies buying these particular key chains in bulk and printing their company name on the reverse side. These were then given to cutomers and clients.
Here is a SunTimes Super Bowl watches and 2 more from the era. I like to buy older watches especially original new stock. I don't go for the high end stuff, more the opposite, like under $20. I have other watches posted in a blog somewhere.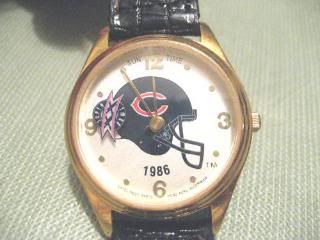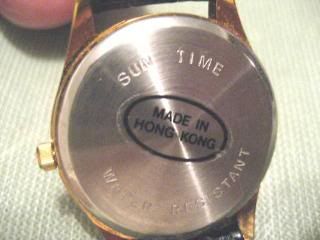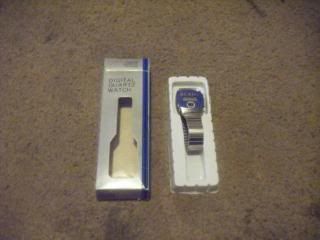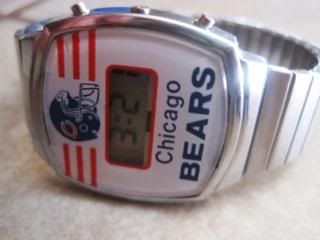 How 'bout that defensive guru, Coach Buddy Ryan. Here's an autographed pic.....and the music of
da Bears!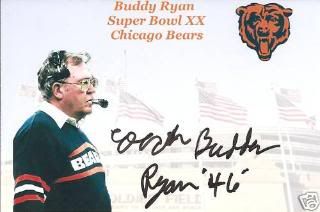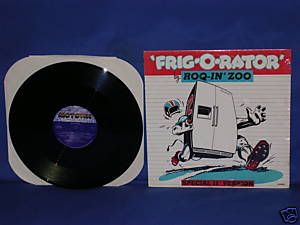 How 'bout that Frig-O-Rator? Here's some more of my Fridge stuff. Remember the Refrigerettes ?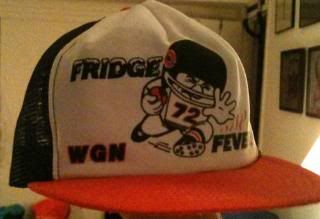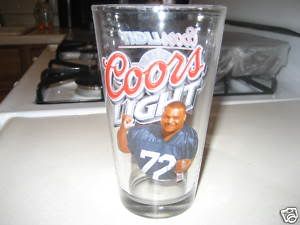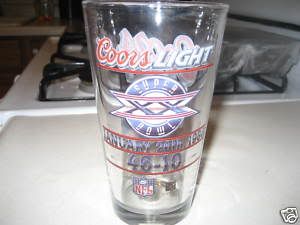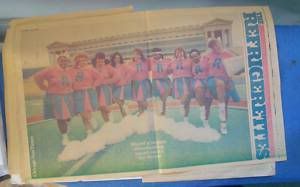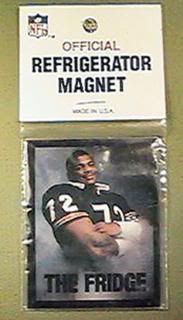 I also have an 80's Trivia game and a 1989 Calendar of the Punky QB.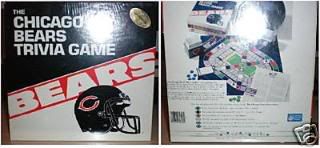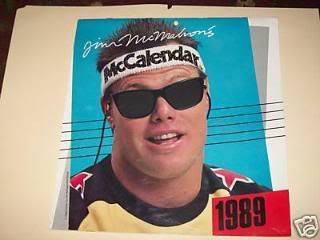 AND, since I am a nut for Bears stuff, I just thought I should have a Super Bowl stamped nut and bolt.